Cloud Team Collaboration Platform
---
LIVE PREVIEW

Collections

Axure Templates
Introduction
The Cloud Team Collaboration Platform is a powerful online collaboration solution designed to enhance teamwork and streamline communication within organizations. It comprises two main components: the user end and the management end.
The user end encompasses essential features such as Messages, Tasks, Schedules, and Contacts, providing team members with the tools they need to collaborate effectively and stay organized.
The management end offers comprehensive functionality, including Enterprise Settings, App management, Permissions control, Data management, and Personal Account Settings. This enables administrators to configure the platform according to their organization's requirements and manage user access and data effectively.
Who will use this product?
The Cloud Team Collaboration Platform is designed for a wide range of professionals involved in project management, design, development, and testing. This includes product managers, visual designers, UI/UX designers, developers, and testers. By fostering seamless collaboration and communication, the platform empowers teams to work more efficiently and achieve their goals.
| | |
| --- | --- |
| Requirements | Axure RP 9 or up |
| Application Field | Desktop, Task Management, OA |
| Download Includes | Enterprise ERP System (.rp) |
| Pages | 61 |
| File Size | 3.6 MB |
| Updates | Free for Life  |
Support
Contact | Refund Policy | FAQ | How to Use Our Axure Template Products
Main Pages
Client Frontend
Home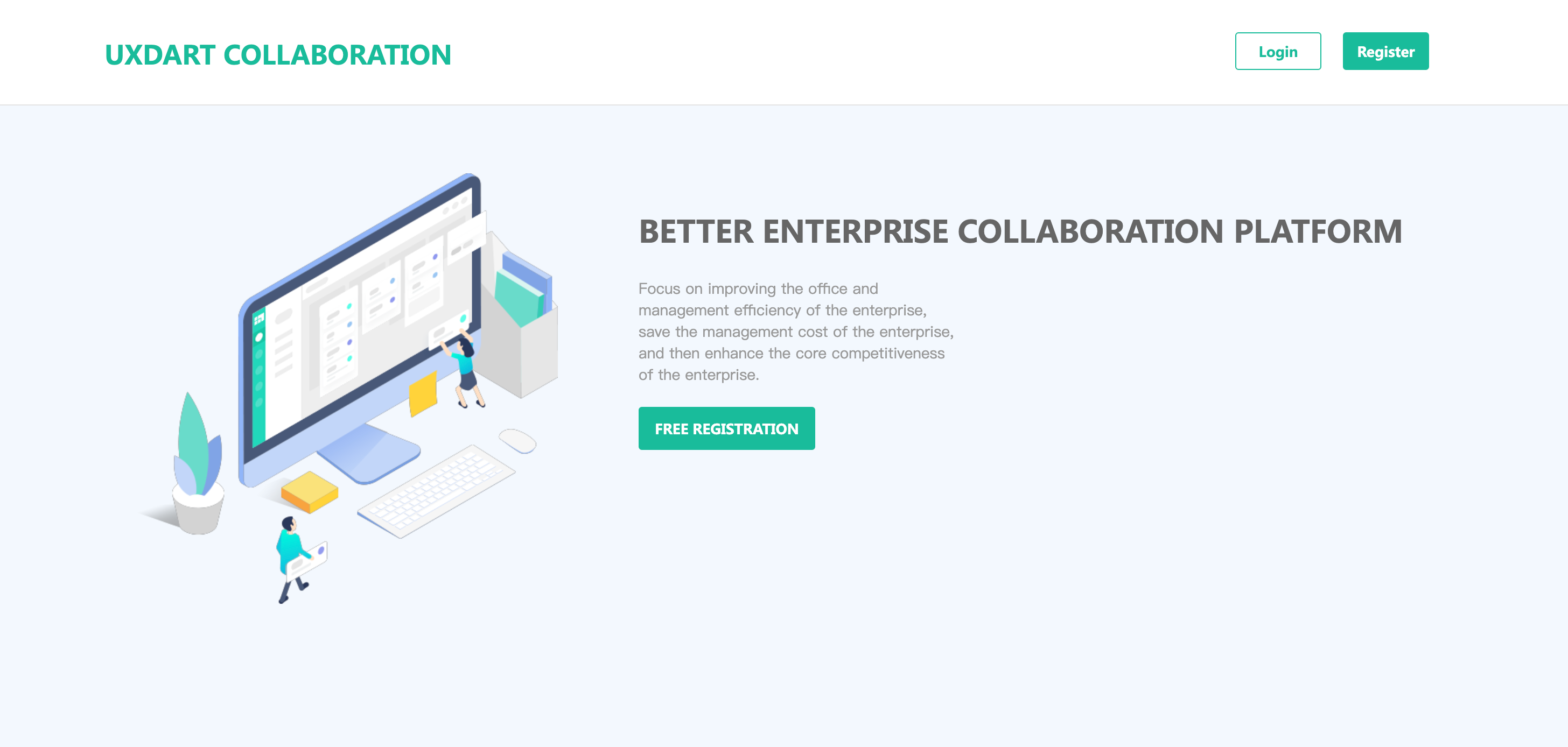 Messages
Workbench
Schedules
Contacts